Bit of a life update for you today.
Last weekend (12th Jan), it was my uncle's wedding!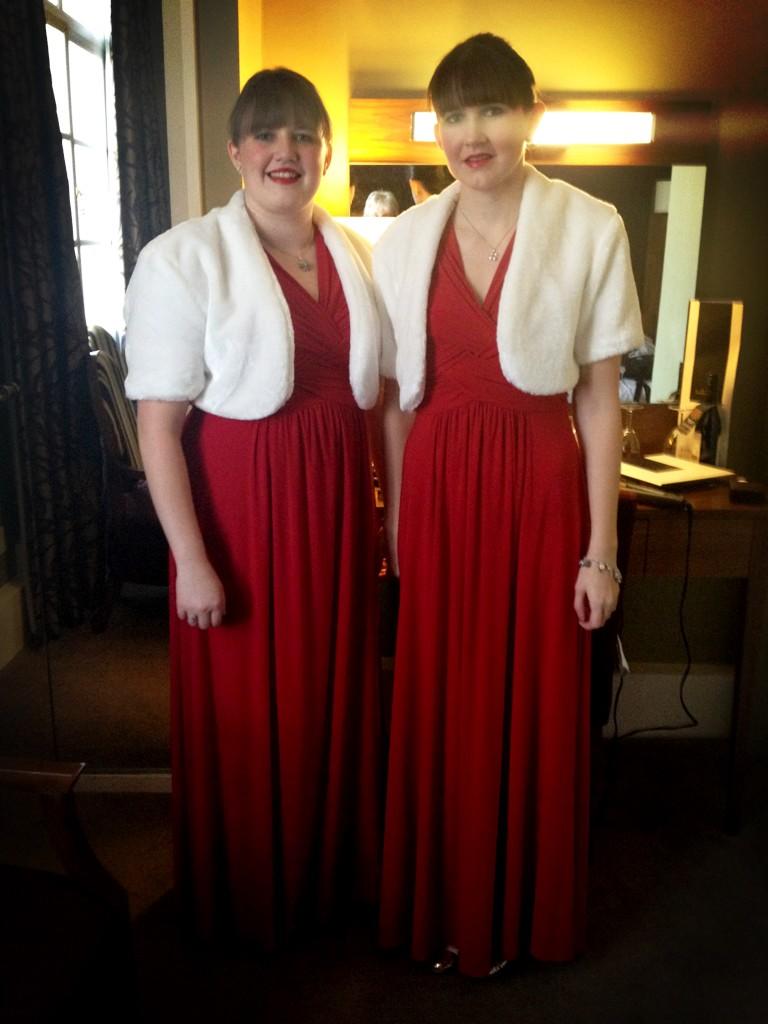 Bit of a dodgy photo, but this is Megan and I all dressed up!
(Watch this space for a better photo)
The wedding was held in Derby, at the cathedral, and despite the really dodgy weather running up to the wedding and the snow the day after, it was clear, sunny skies on the day. We really lucked out!
It was a lovely weekend all round. It was especially lovely to meet our new, greatly expanded extended family. My uncle's new wife has 7 siblings so there were loads of them. On the night before the wedding, we met them and ended up getting really quite squiffy with them. A great icebreaker, and probably made the wedding that much more enjoyable.
My other piece of news is that I have an interview for a PGCE in Primary Education at Leeds! YAY! Also panic!
Keeping calm all the way.
Apparently I have to take English and maths test, give a (very) short lesson to the other interviewees and have an individual interview.
It's in less than two weeks, and one of the teachers at the school where I volunteer has offered to help me prepare, so fingers crossed, I'll be ok. I'm going to be so fidgety the night before though...
Oh yeah, and I've started my BSL class and I'm really enjoying it so far. Though my sign name is the sign for banana... lol!