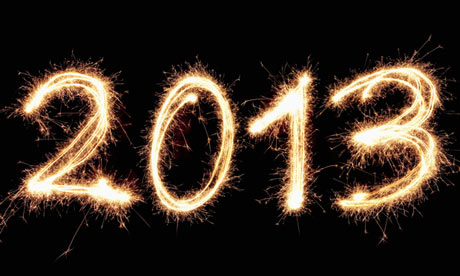 I can't believe it but it's come around again. Christmas is just around the corner, as is 2014. So it is about time for a run down of the year.
Before I run through the books I've read this year, I think I'll just recap the highlights of my year.
In April, I got offered a job at the school that I'd been volunteering in. At the end of that school year, that job was extended/increased for this school year.
May/June. Amazing holiday to Florida, which took in the Harry Potter world at Universal, and some diving in Key West.
New baby cousin, Imogen, was born in June. I was also asked to be the Godmother.
July. Quit my job waitressing. Can't say I miss the job. Though I made some good friends there.

August saw my sister and I attending two conferences in quick succession: LeakyCon London and Summer in the City. Both were awesome experiences that I will never forget. Here's hoping to attending those events again at some point.
October. Another new cousin (this time, once-removed), Libby was born.
Finally got my certificate saying I'd passed my Level 1 in British Sign Language. Finished Level 2, waiting for the results...
Also my parents have managed to sell our house. Just in the process of finalising everything. So we could be moving house at any moment!
A few bum notes were hit through the year:
I didn't manage to get onto a teacher training course. Trying again this year.
Got my phone stolen at my waitressing job, just before I quit. Felt like I had lost a limb, or at least my little finger...
Overall, 2013 has been very kind to me. Fingers crossed for some more of the same in 2014!
Ok, onto the books!
This year's 'Read' books
My challenge this year was to read 20 books. Not a huge challenge compared to a lot of people, but I wanted a realistic goal that was both motivating but not demoralising in its size. And YAY because I completed the challenge! I have actually read 24 books this year (although that does not include the fact that I read HP1 in French too).
Here are my Top Ten books from this year's batch:
Most challenging:
The Marlowe Papers
by Ros Barber.
Least favourite:
Matched
by Ally Condie.
Top Ten Tuesday is a meme created by The Broke and the Bookish girls. You should definitely join in if you haven't already!
My reading rate has increased massively this year, due mostly to that wonderful invention, the Kindle. I have really enjoyed challenging myself with books that are outside of my preferred genres, and I hope I will continue to find books that do just that. But mostly, I've just really loved rediscovering my love of reading!
Let me know what books you have loved this year... or which ones you hated. Or just say hi!